How Tint a Home helped Simon reduce the heat in his home.
We installed solar window film on the glass bi-fold doors to his living-dining area to dramatically reduce the amount of heat entering the space.
Now Simon can entertain his friends at any time of year without worrying about the heat.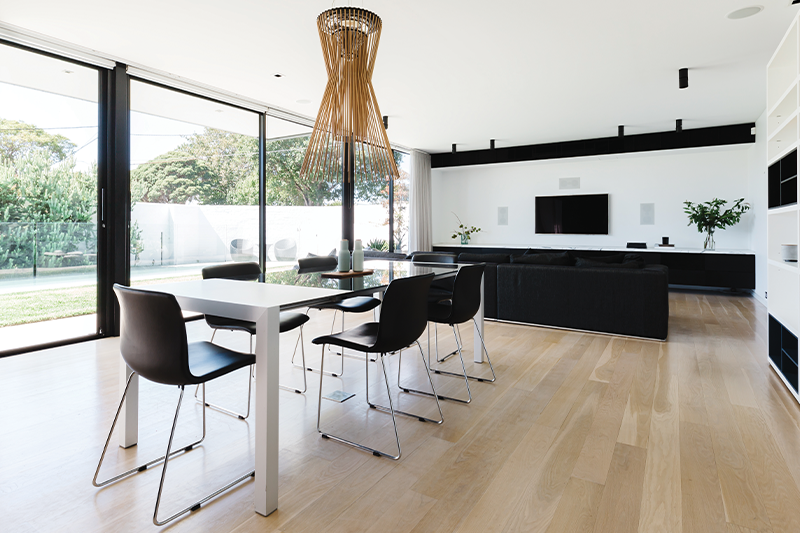 DO YOU HAVE LARGE EXPANSES OF GLASS IN YOUR HOME?
We have a solution for you.
With solar window films you'll notice a substantial reduction in solar heat entering your home and a difference in your power bills without the need to run the air conditioner overtime.
You'll also have the added benefit of reducing UV rays and preventing premature fading of your furnishings.
REDUCE THE HEAT INSIDE YOUR HOME
Your home will be cooler and more
comfortable all year-round.
"Thank you tint a car for your excellent service!! I had some home tinting done, there is one room in our house that gets so hot, the sun is always directly facing it!! I felt a huge difference in the room as soon as the tint was put on and I am so happy with the result. Also the tint helps with any privacy issues during the day too!! Would definitely recommend tint a car for anyone who needs any home tinting done."
Sabrina
Some
key reasons

to buy window film.
Lifetime Nationwide Warranty for residential applications and up to 15 years for commercial application.
Tint a Car ensure that all of our window films across both automotive and home or office have been ARPANSA certified, meaning that you can trust that you're getting the highest quality of film with true specifications. It's just one of the reasons that Tint a Car is New Zealand's most trusted tinting network!